🎉 NEWS: Pyramid Receives $120M in New Funding 🎉
LEARN MORE
Meet our Team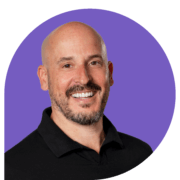 Omri Kohl
CEO & Co-Founder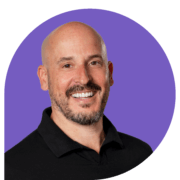 Omri Kohl
CEO & Co-Founder
As CEO and co-founder, Omri Kohl leads Pyramid Analytics' strategy and operations, bringing his deep understanding of the BI market and valuable management experience to a company at the forefront of today's fast-growing BI industry. Since its founding in 2008, Kohl has achieved significant market success and accelerated customer growth for the company, epitomizing the term disruptor through his introduction of the BI Office and Pyramid products, and their ground-breaking analytics OS technology.
Kohl is a highly experienced entrepreneur with a proven track record for developing and managing fast-growth companies. He studied economics, finance, and business management at Bar-Ilan University, has an MBA from Manchester University, and an MBA in International Business Management from New York University, Leonard N. Stern School of Business.
Read more at Omri's blog, DataShark, and on the Forbes Technology Council
Avi Perez
CTO & Co-Founder
Avi Perez
CTO & Co-Founder
As CTO and co-founder, Avi Perez is the visionary responsible for creating, developing, and managing the Pyramid Analytics Decision Intelligence Platform. In addition to driving the company's long-term technology roadmap, Perez oversees corporate strategy and all aspects of the company's R&D efforts. Prior to this role, he was co-founder and development manager of Urix, a successful U.S.-based healthcare informatics company. There, he architected several proprietary Urix analytical systems and became an industry authority on the latest advances in online analytics.
Perez has a B-Com from UNSW Australia and an MBA from Yale.
Herbert Ochtman
EVP of Business Development & Co-Founder
Herbert Ochtman
EVP of Business Development & Co-Founder
As executive vice president of business development and co-founder, Herbert Ochtman drives Pyramid Analytics operations, overseeing its market strategy and accelerated growth. He has extensive experience advising and growing technology companies and bringing innovative technologies to market. Prior to Pyramid Analytics, Ochtman co-founded and served as vice president of business development and board director at Urix, a company known for its innovation in healthcare analytics and reporting.
He holds an MBA in Entrepreneurship from Yale School of Management and received a BS in Aeronautical Engineering from Queen Mary University of London. When not in the world of startups, you can find Ochtman on his mountain bike, on the river with his crew team, or brushing up his flying skills.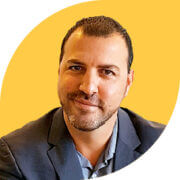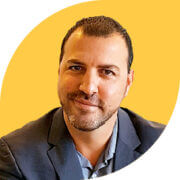 As the CFO of Pyramid Analytics Oz Tarazi is responsible for overseeing the company's financial and legal aspects, as well as capital structure, debt and equity financing, cash management, investor relations, and strategic planning. Oz has over fifteen years of experience in senior financial management and led finance and operations in global tech companies through critical turn-around situations. Prior to Pyramid Analytics, Oz served as Head of Finance for Vizrt Inc., a real-time 3D graphics and a media asset management tool provider, Acquired by Nordic Capital for $360M. Prior to Vizrt, Oz served in several senior financial management positions at Deloitte in Tel-Aviv, Grant Thornton, and Take-Two Interactive SW. in NYC.
Oz is a Certified Public Accountant and holds a B.A degree in Business Management from Colman in Tel-Aviv.
Jakki Geiger
Chief Marketing Officer
Jakki Geiger
Chief Marketing Officer
Jakki Geiger is the Chief Marketing Officer at Pyramid Analytics, a customer-obsessed company that's transforming how employees make data-driven decisions. The Pyramid Decision Intelligence Platform is used by innovative companies who want trusted answers fast and are scaling self-service capabilities across their business without sacrificing data security and governance.
Jakki has more than 20 years of high-tech marketing and sales experience in the data management and analytics markets. Previously, she served as CMO at Reltio, where she built a strong GTM foundation that doubled ARR in 24 months with a path to $100M+. Prior to Reltio, Jakki was the Vice President of Global Enablement at Informatica, where she played a key role in the company's transformation and new go-to-market strategy, resulting in double-digit growth. Previously, Jakki led marketing at several venture-funded B2B software companies that were successfully acquired by companies like Oracle, Thomson Corporation, and Informatica. She holds a Master's degree in Integrated Marketing Communication from Emerson College in Boston and a Bachelor's degree in Psychology from McGill University in Canada.
Dave Henry
SVP of Strategic Alliances
Dave Henry
SVP of Strategic Alliances
As Senior Vice President of Strategic Alliances, Dave Henry is responsible for the business alliance and partner efforts to build and execute strategies that drive revenue growth.
Henry is a veteran technology executive with a proven track record for leading and motivating culturally diverse teams. Henry has been recognized for designing and implementing innovative solutions that overcome technological barriers and help companies streamline the integration of data solutions for improved ease of use and decision-making.
Before joining Pyramid Analytics, Henry was the Director of Global Health informatics at eHealth Africa where he focused on building eHealth knowledge and capacity, teaching data management skills to African software developers, network engineers, and other IT technicians. He's also held leadership roles at Pentaho (Hitachi Data Systems), TEMTEC (IBM), Sagent Technology (Pitney-Bowes), PLATINUM technology (Computer Associates), and Boeing Computer Services. Henry holds an MSc in Information Science from the University of North Texas and a BA from the University of Texas at Dallas.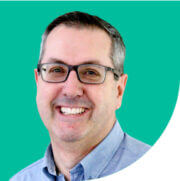 Richard Osbourn
SVP of Global Excellence and Enablement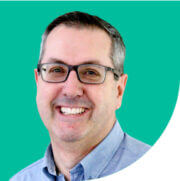 Richard Osbourn
SVP of Global Excellence and Enablement
Richard is an experienced Analytics & Business Intelligence (ABI) professional with a unique blend of sales, marketing, and technical skills. Extensive working experience in the design and implementation of ABI solutions and software across a range of industries including Retail, Financial Services, and Manufacturing.
With more than twenty-five years of ABI strategy, software development, and delivery expertise, Richard has demonstrated his ability to quickly understand complex business and technical problems, distill relevant issues, design business-focused solutions, and communicate with all levels of an organisation from technical analysts through senior line of business executives. He has set up, developed, and lead teams focused on the implementation of ABI solutions for a range of organisations including Liberty, Ann Summers, TFG, Central Government, NATS, and Bank of England, successfully translating business requirements into solutions that delivered business benefits and supporting strategies for data-driven organisations.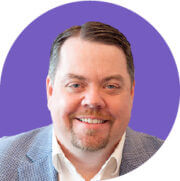 Brian McCormac
SVP of Global Sales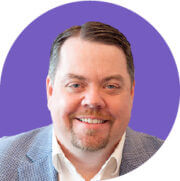 Brian McCormac
SVP of Global Sales
As SVP of Global Sales, NA, Brian brings 18 years in the enterprise software industry with 14 of those years in the analytics field.  Brian has held management positions previously while taking many early-stage companies to market with ThoughtSpot, Yottaa, and Perfecto, in both the SAAS and enterprise respectively.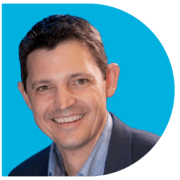 Robert Longmire
Regional VP of Sales, NA West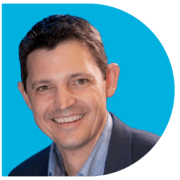 Robert Longmire
Regional VP of Sales, NA West
Robert started his tech career 15 years ago and has held different sales and leadership roles with software companies including Oracle, OpenText, Information Builders, Collibra, and now Pyramid.   
Prior to starting his career, Robert graduated from the University of Kentucky, thru-hiked the Appalachian Trail, and volunteered with the Peace Corps in Bolivia.
Robert currently lives in Parker, CO, with his wife and 3 kids (ages 10, 8, and 5).  Outside of work and being a dad, he loves skiing, mountain biking, hunting, fishing, and competitive tennis.
As a former professional rugby player, I am fiercely competitive and looking to drive a winning team here in the UK.
I have been in SaaS leadership roles for ServiceNow, BluePrism, Cloudera, and most recently Splunk. I utilise my strong work ethic, passion, discipline, and leadership skills taken from the playing field to coach and develop my teams to achieve their business and personal goals.
I am married to Becky and have two beautiful daughters Amélie and Evangeline. We live in the Cotswolds and are a very active and sporty family. If I'm not training hard in the gym, I can be found getting muddy off-road in my modified Jeep Wrangler or relaxing at home with the family grilling and enjoying a nice whiskey. 
Answer the following question: What's one piece of advice given to you?
"Self-belief and hard work will always earn you success"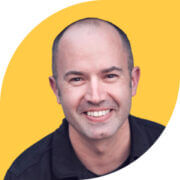 Peter Vomocil
VP of Marketing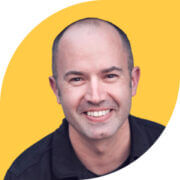 Peter Vomocil
VP of Marketing
Peter Vomocil is an authority in brand strategy, pricing, demand generation, and marketing technology. He joins Pyramid Analytics having over 15 years of experience driving growth for a variety of businesses, including executive leadership roles at multiple technology companies.
Before joining Pyramid Analytics, Vomocil was the chief marketing officer of MetaGeek, a global leader in Wi-Fi optimization software. Previously, he served as the vice president of marketing for Truckstop.com, a SaaS pioneer in freight transportation technology. He is also the co-author of Market-based Management, 6th Edition, and Value-Pricing and Growing Your Pricing ROI.
Vomocil has a Master of Business Administration from the University of Oregon.
Mike Finnell
VP of Revenue Marketing
Mike Finnell
VP of Revenue Marketing
Chas Kielt
VP of Corporate Comms and Partner Marketing
Chas Kielt
VP of Corporate Comms and Partner Marketing
Hayley Munro
VP Customer Success
Hayley Munro
VP Customer Success
Hayley is VP of our Global Customer Success teams at Pyramid. Hayley has 20 years of experience in enterprise software, SaaS, and Services organisations.  She has led all aspects of the Customer Organisation including Customer Success, Professional Services, and Customer Support for companies such as FICO, Ellucian, and Medallia. She is passionate about making the Pyramid customer journey a great experience for our new and existing customers.
Deepa Sankar
VP of Product Marketing
Deepa Sankar
VP of Product Marketing
Deepa has over 20 years of experience in marketing, product management, and engineering, specifically in the data and analytics space. She has held marketing leadership roles with software companies including Informatica, Dremio, SAP BusinessObjects, and now at Pyramid.
Yosef Fried
VP Strategic Alliances
Yosef Fried
VP Strategic Alliances
Yosef has over 30 years of enterprise software experience spanning corporate development, alliances, strategy, sales, product development, technology incubator and investment banking. At Centrical he was the VP Alliances and built a powerful alliance with SAP SuccessFactors, elevating Centrical to an Endorsed Application.
At Panaya he was the VP Corporate Development and Alliances responsible for ISV relationships and corporate development. Yosef spent 10 years at BMC Software, where he was the VP, Corporate Development and Strategy for 6 years. In that role he led the acquisition of 19 public and private companies that formed the basis of BMC's industry leading BSM strategy. Yosef held business development, sales and channel development positions at New Dimension Software, NetManage and CabiNet. Yosef received his BA in Economics from Yeshiva University, his M.S.M. from Boston University/Ben-Gurion University and did post master studies at the Recanati School of Business at Tel-Aviv University and the Wharton School of Business. In his spare time he explores single-track on his mountain bike and is an avid Crossfitter and former affiliate owner.
Meet the Board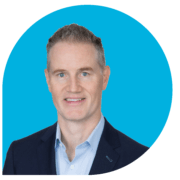 Scott Hilleboe
Co-Head, H.I.G. Growth Partners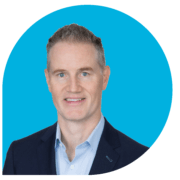 Scott Hilleboe
Co-Head, H.I.G. Growth Partners
Scott has almost two decades of experience investing in venture capital and private equity transactions and focuses on SaaS software, B2B and B2C marketplaces, consumer tech, artificial intelligence, machine learning, and hard tech.
Prior to joining H.I.G., Scott was a Partner with Revolution and a Managing Director with Steamboat Ventures. Scott has led or co-led over 30 investments in many industry-leading technology companies: including BigCommerce, EdgeCast, Elemental, Handy, Mediaocean, Quigo, and SpareFoot. Scott has extensive experience in operations and has held strategy, business development, and engineering positions at IBM, LaSalle Partners, and Synopsis.
Scott graduated Phi Beta Kappa, magna cum laude with a B.S.M.E. degree from the University of Washington and an M.B.A. from Harvard Business School.
QUOTE:
"H.I.G. partners with industry-leading companies to drive transformative change. Pyramid is a model of transformation. The Pyramid Decision Intelligence Platform upended analytics and business intelligence (ABI) by redefining what's possible when the power of data insights is available to everyone.  
 
H.I.G. is excited to partner with Pyramid in its next stage of growth. Pyramid drives exceptional ROI to customers by empowering them to make faster, more intelligent decisions leveraging advanced analytics and data insights. I'm thrilled to join the Board of Directors and to collaborate with an exceptional leadership team who have brought a truly innovative, differentiated technology to market."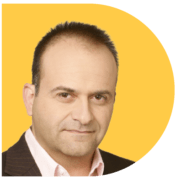 Yoav Tzruya
General Partner, JVP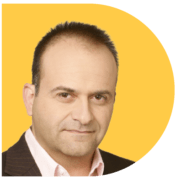 Yoav Tzruya
General Partner, JVP
Yoav Tzruya, General Partner, JVP. Yoav brings to JVP over twenty years of experience in enterprise software, cyber security, cloud, AI, and digital media. With his hands-on approach, Yoav works with and sits on the board of several of JVP's companies including Pyramid Analytics, Quali, Centrical, Morphisec, Coronet, ThetaRay, ChainReaction, Rezilion, Appdome, Secret Double Octopus, SourceDefense, 1Touch.io, and Akeyless. Past exits include CyActive (acquired by PayPal), Loom (acquired by ServiceNow), Cnvrg.io (acquired by Intel), and Uponit. Prior to joining JVP, Yoav held General Management, Marketing, Business Development, and Product executive positions, scaling startups from zero to tens of millions of revenues, and led strategic efforts vis-à-vis industry leaders such as Verizon, Comcast, Telefonica, Intel, CBS, and Time Warner, in both B2B and B2B2C models. Yoav spent six years in the Israeli Air Force, managing mission-critical technological projects. Yoav holds a B.Sc. in Mathematics (cum laude) and an MS in Computer Science (cum laude) from Tel-Aviv University, as well as an Executive MBA from the Kellogg School of Management's international program in collaboration with Tel Aviv University.
QUOTE:
"As experienced investors in the data and analytics, with proven successes such as Qlik, which was led by JVP's founder & chairperson, Erel Margalit, from early-stage to post-IPO, we are happy to continue and support Pyramid Analytics.
"Analytics solutions, and especially BI systems, have struggled for more than 2 decades, with the promise of delivering true enterprise-wide decision-support capabilities. Today, such solutions are further crippled, coming up short on the support for diverse and distributed data sources, ever-increasing quantities of data, and intuitive user experience, while providing needed enterprise capabilities. Pyramid Analytics is the only solution that brings decision intelligence capabilities for anyone – from C-suite to the front-line – to make faster, more intelligent decisions."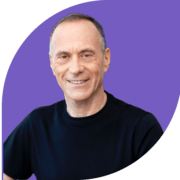 Haim Sadger
Partner, Sequoia Capital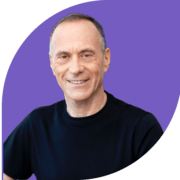 Haim Sadger
Partner, Sequoia Capital
Haim Sadger is a Founding Partner at S CAPITAL and a Partner with Sequoia Capital Israel where he focuses on mobile, semiconductor, systems, and software investments. Before joining Sequoia Capital in 1999, Haim held senior engineering and management positions at Intel Corporation. Haim has a BS in Electrical Engineering from the Technion – Israel Institute of Technology.
QUOTE:
"Sequoia Capital first invested in Pyramid nearly a decade ago. Over this time, the Pyramid leadership team has turned their vision for giving anyone in an organization the power of data and analytics to make faster, more intelligent decisions into reality. Technology innovations, customer growth, industry analyst recognition, and commercial success have followed. We are proud to deepen our partnership, and we look forward to being part of Pyramid's next stage of growth."
Sami Totah
General Partner, Viola Growth
Sami Totah
General Partner, Viola Growth
Sami is a General Partner at Viola Growth. He is a seasoned executive with over 25 years of international management leadership in the IT industry. He has extensive knowledge and execution experience in overseeing very large IT projects and has built an extensive global network with customers, partners, investors, and executives.
QUOTE:
"Pyramid Analytics is well on its way to becoming a global leader in the fast-growing decision intelligence category. With a 110% net customer retention rate and nearly 2,500 organizations that use Pyramid to speed up insights, scale adoption, and simplify analytics for more than 1 million people, we are truly excited to support its next steps of growth."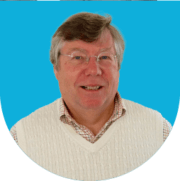 Andre Boisvert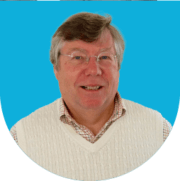 Andre Boisvert

Andre Boisvert has been in the BI & Analytics business since 1989 – Cognos (BI- Business Intelligence),  Oracle (DW- Data Warehouse), SAS (Predictive Analytics), Sagent (ETL- data Extraction Transformation & Load), Pentaho (open source BI/ETL/OLAP- OnLineAnalytical Processing), Revolution Analytics (the Red Hat of a statistical language called R) and Infobright (Columnar Data Base for BI.
Andre Joined the board of Pyramid Analytics in January 2017 and serves both as a director & strategic advisor.
QUOTE:
"I am fortunate to have been associated with many innovative BI & Analytics companies throughout my career but Pyramid Analytics has turned out to be the company with the greatest product depth and breadth."
Pyramid by the Numbers
Pyramid by the Numbers
100%
of Customers
Recommend Pyramid
10x
Direct Query Performance
Relative to Tableau
3
Average # of Tools
Consolidated
The #1 Choice for Analysts and Decision-Makers